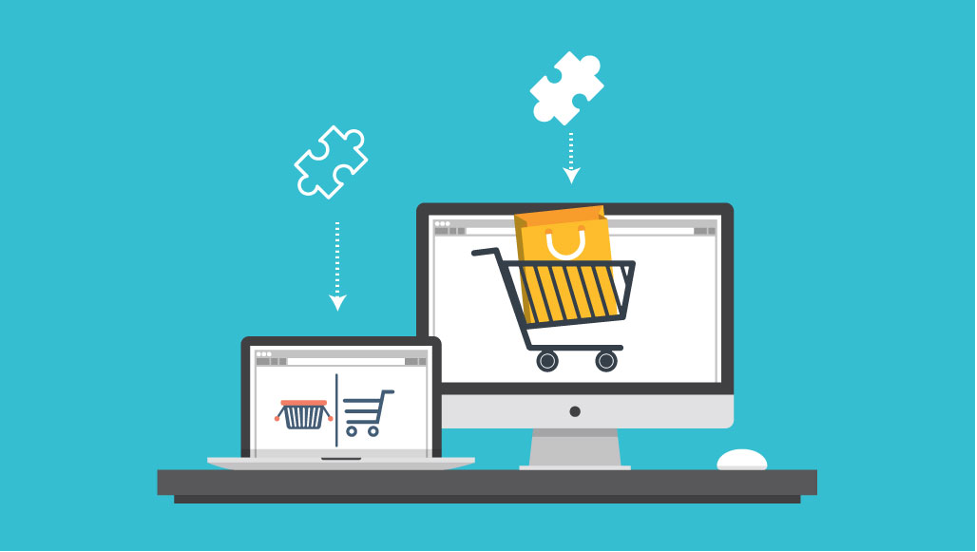 What is eCommerce Integration?
An e-commerce integration (aka data integration) is a connection that syncs information between two apps. For example, an integration would allow you to connect two systems like Shopify and Salesforce to sync customer data from one platform to the other.

In recent years, it has become necessary for software and app providers to develop connections with multiple eCommerce platforms to gain an edge against their competition. The establishment of such a connection is termed eCommerce integration. It involves the process of tying various software and apps with online shopping carts and marketplaces for data exchange. The definition of eCommerce integration also specifies its importance in managing operations that involve access to data connected with products, customers, orders, shipments, and carts. In addition, shopping cart and marketplace integration ensure high revenue and expand the software and apps' customer base.
Why Is E-commerce Integration Important?
E-commerce integrations offer a number of advantages, though they may not be immediately apparent. Here are a few of the many ways that e-commerce integrations can help your business grow and operate more efficiently. 
Integration Improves Visibility
As you begin utilizing more tools and services to support your e-commerce business and its growth, you'll find that much of your customer data is distributed across different systems, vendors, and platforms. 
For instance, your CRM system might contain detailed information that you can use to personalize your marketing campaigns. However, you could improve the user experience even further if you integrate your CRM with other back-end systems, like your order management software. By doing so, you would be able to see customers' past orders next time you go to segment them into a marketing list or invest in direct advertising.
You can also use integrations to connect your Enterprise Resource Planning (ERP) solution with the rest of your systems. Regaining visibility is one of the main reasons why e-commerce integration is so important. A highly integrated ERP system can eliminate redundancy in business processes and streamline workflows to reduce human error, save time, and ensure that your team is meeting key business needs. 
Integration Supports Data Governance
It is generally known that segregated data is bad for business. The integration enables you to quickly move, control, and safeguard data that is stored in your various systems, in addition to providing you with visibility into where the data is located. Thus, the integration supports governance, another essential business goal, and aids in breaking down silos.  
Even if you aren't in an industry with stringent and specific regulations, like HIPAA laws in the healthcare sector, privacy standards and compliance regulations continue to grow stricter. For that reason, data governance tops the list of reasons why e-commerce integration is so important for businesses. 
Integration services can help support your data governance strategy, which in turn supports data privacy, compliance, and quality control. Your customers will thank you for protecting their personal information while you're able to offer greater transparency into how you're actually collecting, keeping, and using that data.  
Integration Informs Business Intelligence
As a direct result of having greater control and visibility into your data, integration platforms help support your business intelligence (BI) initiatives. Integration tools handle "Extract, Transform, and Load" operations, which in turn give you the chance to find, manipulate, and share data with various systems. One of the most valuable systems you can integrate with is your business intelligence dashboard. Using an integration platform your business can unlock real-time insights derived directly from the data you already have on hand.
Stay tuned for part two of the Benefits of ECommerce Integration series and some key items to identifying potential integration projects for your e-Commerce brand! In the meantime, check out the 79consulting and Tvarana blogs for more helpful info.