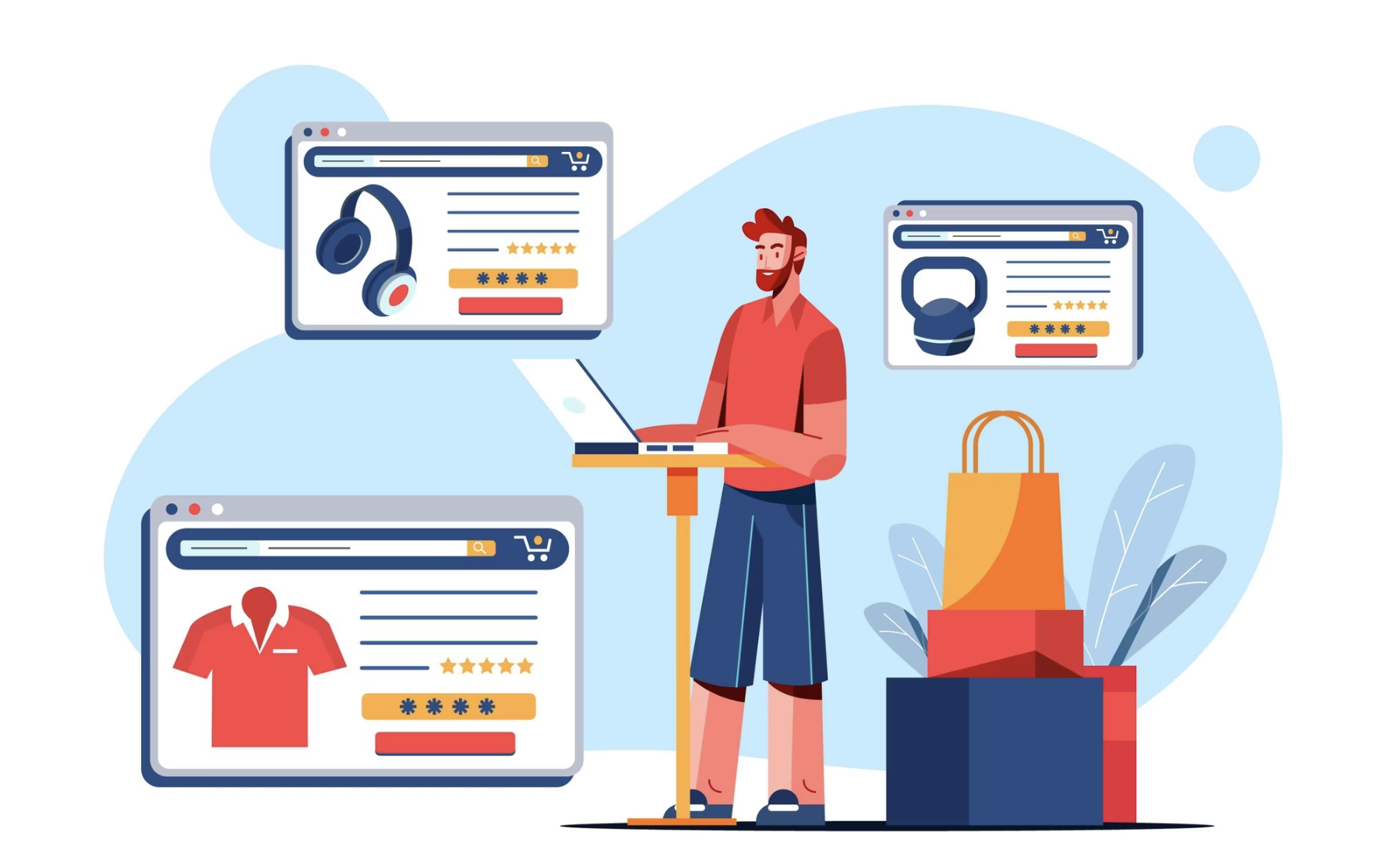 SuiteCommerce Item Types and How To Set Up
Items are the goods and services you sell to customers, and the parts and raw materials you purchase from vendors. As there are many item types available, it is important to identify which type of item you are trying to create a record for in Netsuite.
Types of Items :
SuiteCommerce and SuiteCommerce Advanced webstores support a number of different item types:
Inventory Items: This type of item represents physical goods that are stocked and sold by a company. The inventory item record displays the quantity of the item available in inventory and its monetary value
Matrix Items : Create and maintain item records using an item matrix. An item matrix allows the tracking of items by options such as size and color and consists of a parent item and subitems. Products can be configured with a wide variety of options. When a shopper selects different matrix dimensions, the primary image on a PDP can be swapped to show an appropriate image for that combination on the webstore.
In the image the item has the three different item options i.e size, color and slogan and is displayed as below on the website when configured in Netsuite.
Serial Numbered Items : Thus is a way to track the purchase and sale of physical inventory items by assigning a serial number to each item. Inventory like laptops or cell phones need to be serial numbered.
Lot Numbered Items : Lot items track the purchase, stock, and sale of a group or quantity of items by assigning a specific number to the group or quantity. For example, a food distributor can track goods by assigning a lot number and expiration date to a group of perishable products.
Drop Ship Items : This type of item represents a product that is sold by a company but is shipped directly to the customer from a vendor or supplier. The system can automatically create purchase orders to the supplier when a drop ship item is sold.
Special Order Items : This type of item represents a product that is not typically carried in inventory but is ordered specifically for a customer. For example, just-in-time orders or orders for customized items.
Non-Inventory Items : Items that are usually drop-shipped can be recorded and tracked as non-inventory items. Items that are sold or purchased, but not stocked can also be recorded and tracked as non-inventory items.
Service Items : A service item is an item created to track time and record billable hours.
Kit/Package Items : As with item groups, kit/package items are made up of other items (whether inventory, service, other kits, etc.) that your company may also be selling individually. The difference is that a kit/package item is seen as more of a unit than an item group. Unlike item groups, the price of a kit/package item is not dependent on the prices of the individual components. However the components of the kit are not displayed on the product detail page of the kit item on the webstore.
Assembly items : Assembly items are individual items that are made up of multiple components. A company would purchase the components individually and assemble those components to create a new item for sale.
Gift Certificates : Gift certificate items are created to allow customers to purchase store credit that they can send to someone as a gift. The recipient uses the gift certificate authentication code when placing an order through a web store or entering a transaction with a sales representative.
The Item types that are not supported by the Suitecommerce and Suitecommerce Advanced webstore are :
Discount Items : Discount items are created to use on sales transactions. When these items are added, discounts are applied to the items being sold.
Subtotal Items : A subtotal item can be inserted on any line of a transaction and will subtotal the items above it, up to the next subtotal line.
Markup Items : Markup items are used to apply an additional charge to an order.
Expense Items : To charge tracked project expenses back to customers using the Charged-Based Billing feature.
Description Items : Description line items let you place sentence or paragraph-long descriptions on items are not being sold. For example, you can enter special shipping instructions or a disclaimer.
Other Charge Items : To track purchase or sale charges that do not fit into any of the other categories. For example, for gift wrapping charges or vendor rush shipment charges.
Payment Items : Create payment items for types of payments that are made to invoices and should show separately. For example, you can create a payment item to specify a down payment amount.
Item Groups : An item group is sold as a single unit, but made up of several individual items. The item group is not fulfilled, received, or stocked but components of the group are.
As SuiteCommerce Advanced does not support Item Groups and does not offer the option to select components and items that are in a parent-child relationship under the kit item, the 79Consulting team has customized a SCA Extension named 'Product Configurator' which facilitates the display of components, their selection, the parent child relationships and ability to select the required components on the website.
Take a look at the blog linked below to find a detailed explanation of how the Product Configurator customization works.
Item Setup for Website :
To display an item on your website, follow the steps below:
Go to the list of available items from Lists > Accounting > Items.
From the list of items, choose the item that you want to display on your ecommerce website
On the webstore tab, check the Display in the Web Store checkbox
In the Page Title field, enter the text you want to appear as the page's title for that item. This text appears in the browser tab.
In the Web Store Display Name field, enter the name to show in the website for this item
In the Detailed Description field, enter the details about the item to display when a site visitor views the item. You can also enter basic HTML codes like lists, bold characters, and underlines in this field.
If displayed on your website, in the Featured Description field, enter a description for the item.
Enter a price for the item in the Sales/Pricing subtab.
Attach and display images with the items in the web store. Images should be uploaded to the file cabinet in the images folder as mentioned in the website setup record, and the file name should be in the format specified in the website setup record. The file name is made up of components used to associate the file with its corresponding item record.
Enable commerce categories as required and click Save.
Here is an example of how an inventory item is set up in Netsuite and displayed on a website.
Understanding different item types is important to effectively manage inventory and track sales. You must ensure that the right item type is selected and created based on business need, and that the item is set up correctly for the website. These are key to running a successful ecommerce site.
Need help in optimizing your webstore? Set up a consultation with the 79Consulting team of ecommerce experts today!