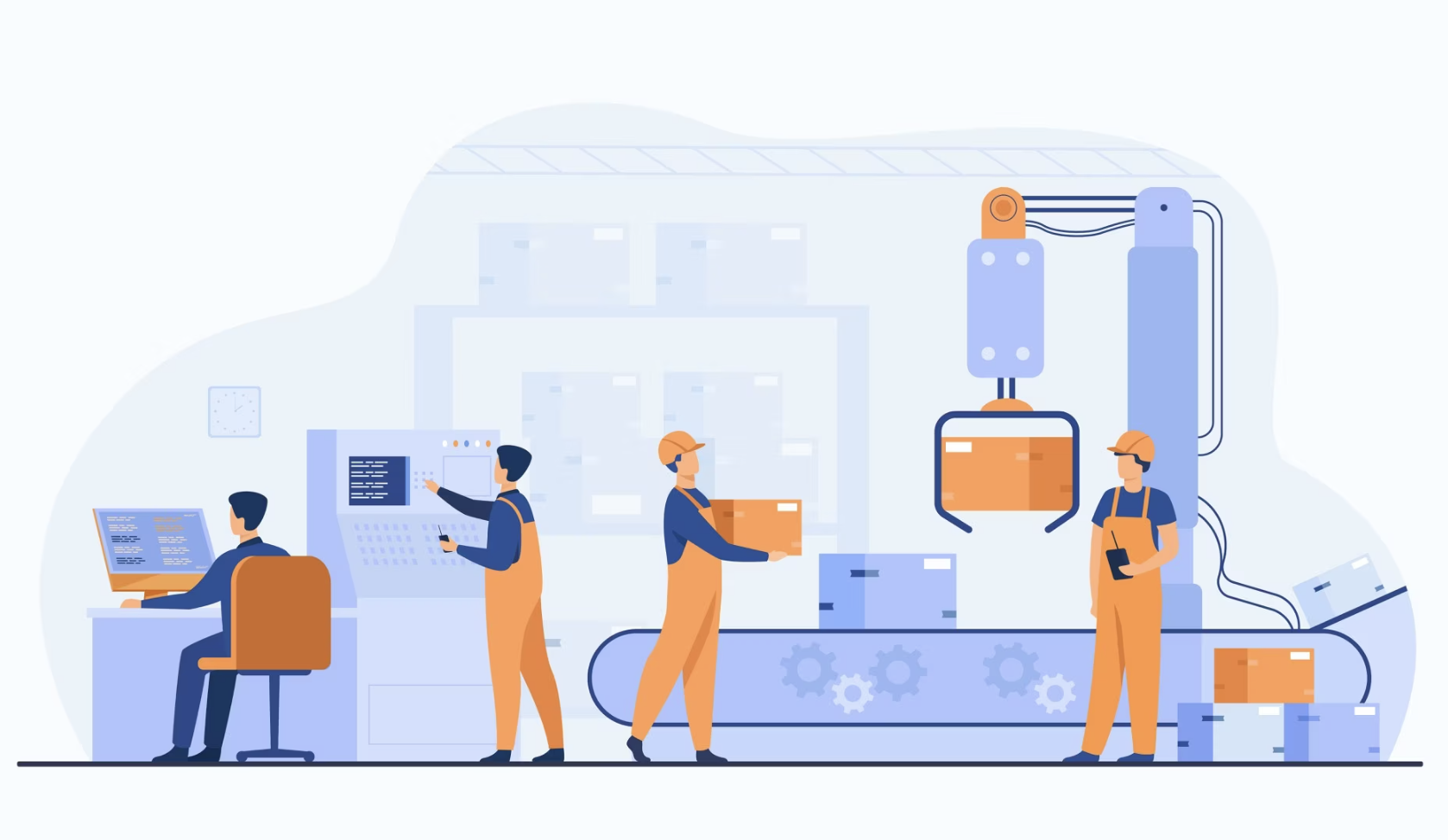 NetSuite Advanced Manufacturing: What Are the Benefits?
The NetSuite Advanced Manufacturing module is built on the native NetSuite ERP, ensuring seamless connectivity between manufacturing processes and inventory management, financial reports, and outstanding orders, all in real-time.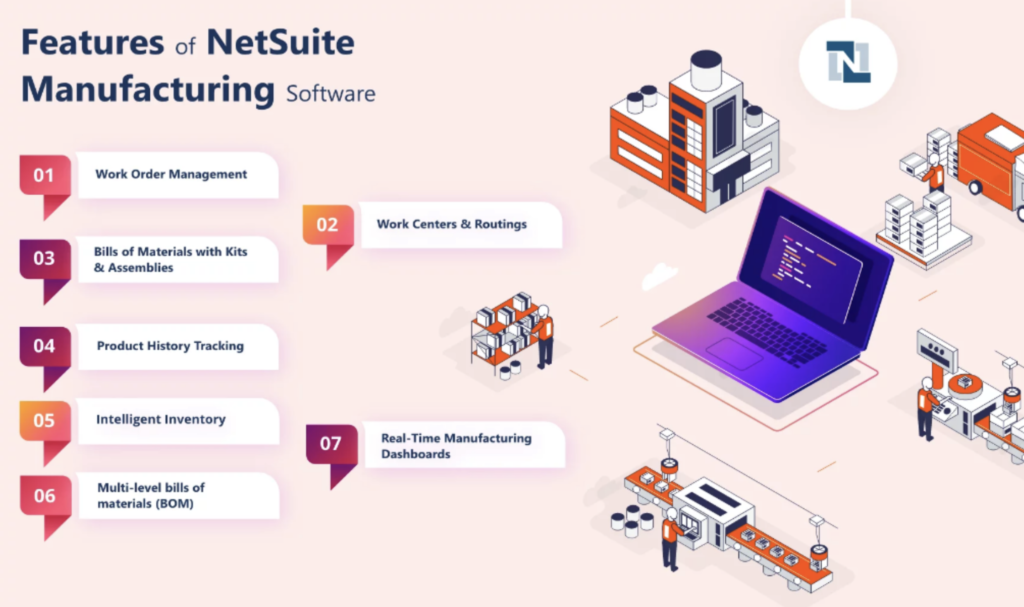 Why Utilize the NetSuite Advanced Manufacturing Module?
NetSuite offers a powerful vertically integrated solution to help manufacturers operate their business more profitably, from Order-to-Cash to Build-to-Ship.
Major Benefits of the NetSuite Advanced Manufacturing Module:
Advanced Features for Discrete/Assembly Manufacturers: NetSuite provides comprehensive workbench records and functionalities, promising enhancements in operations, such as routings, labor requirements, quality management, and primary and alternate finite planning parameters. Manufacturers can also benefit from parameterized configuration options like configuration by location, work order records, work order completion logic, and enhanced bill of materials (BOM).
Advanced Manufacturing Unit: NetSuite offers tools for planning events and tasks, including work order management, finite capacity planning, and task scheduler.
Components for Batch/Process Manufacturers: This feature allows tracking of each Batch Lot ID number, First in, First Out (FIFO) material issuance for raw and bulk lot controlled items, as well as enhanced material issuance control.
Advanced Planning and Scheduling: The advanced planning and scheduling features enable manufacturers to analyze their organization's production capacity.
Shop Floor Management: NetSuite's shop floor management capabilities accurately evaluate current resources, labor, machine capability, and more.
Quality Management: The module includes customizable Quality Assurance Test and Inspection records, providing comprehensive quality management functionalities.
Mobile Capability: NetSuite supports the integration of mobile scanners to report and track manufacturing processes conveniently.
Extended Setup Criteria: The Advanced Manufacturing Admin Console allows you to configure NetSuite to operate efficiently, tailored to your specific environment.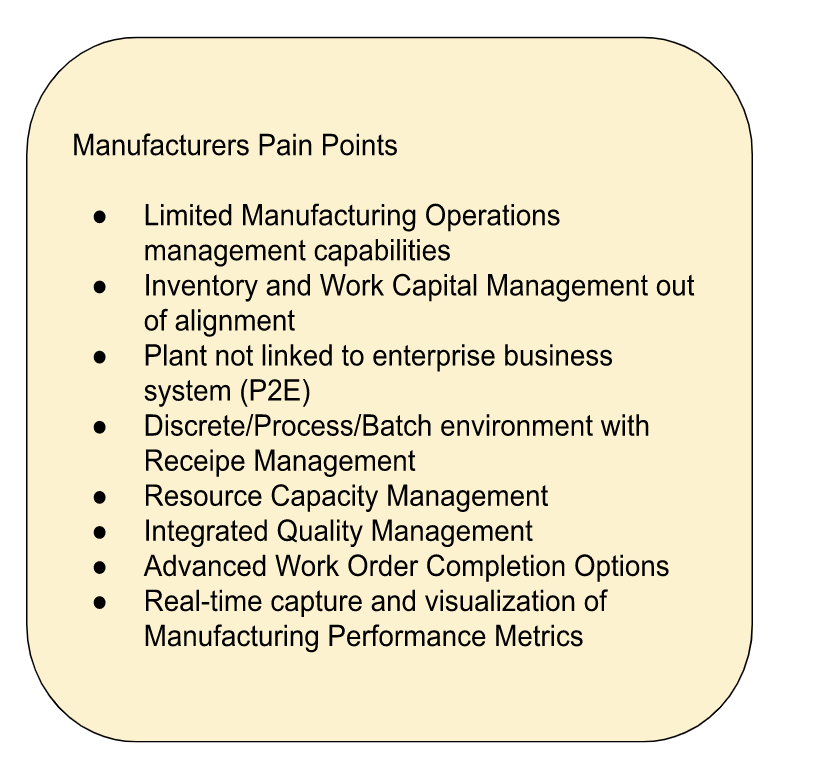 NetSuite Manufacturing Module Covers all the processes from Raw to the End Product.
Why Choose Tvarana to Deliver Your NetSuite Advanced Manufacturing?
Over the years, Tvarana has offered NetSuite integration and customization services to a variety of manufacturing businesses, making us experts in the field. We have the required expertise, experience, and resources to help your manufacturing business succeed.
If you would like to speak to one of our NetSuite experts, you can request a free call back here.