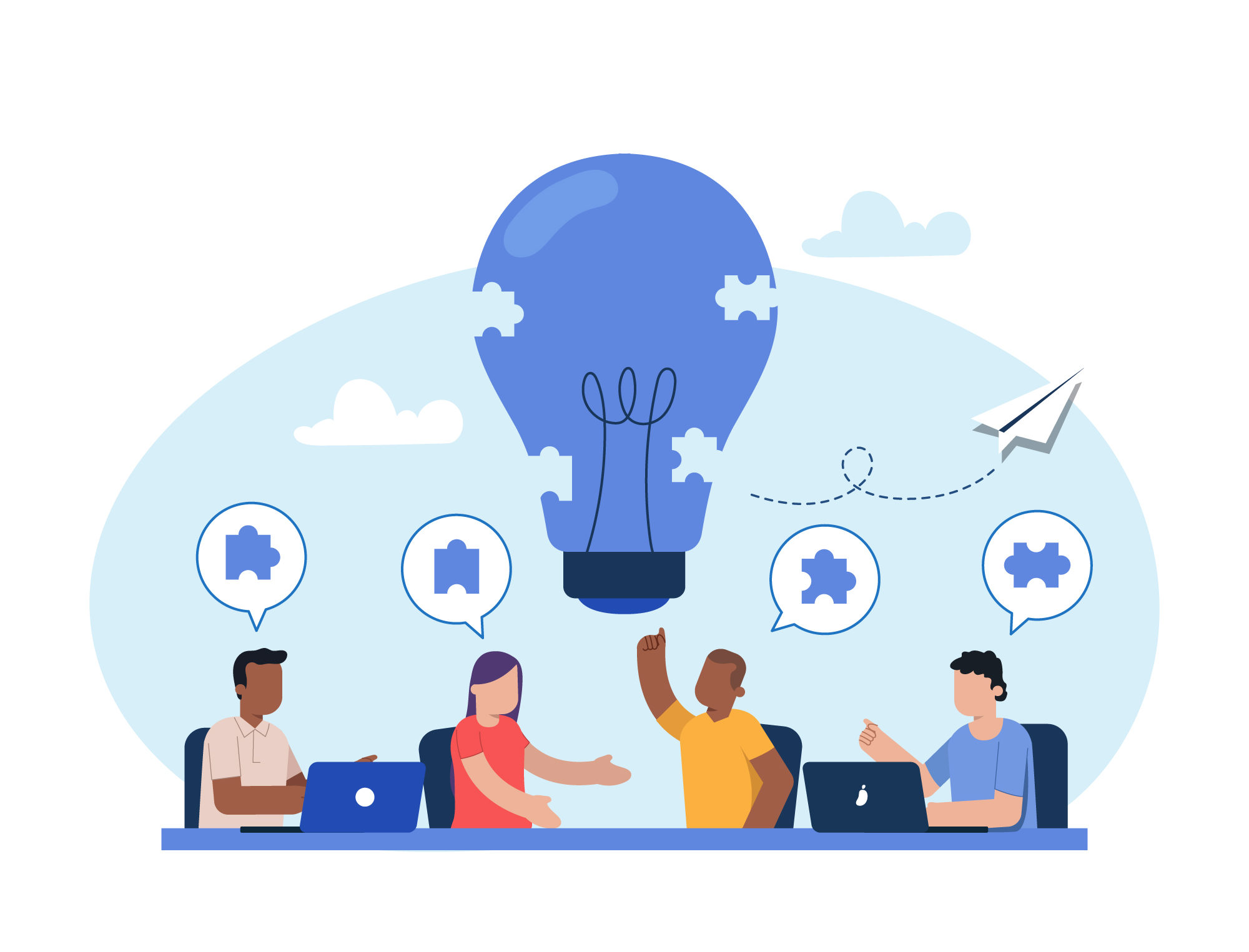 How To Choose Between Integration Platforms, Custom Integrations and CSV Imports
It is very common for modern businesses to leverage multiple systems for their operations. Synchronizing data between these systems, if not done correctly, could get complicated, time-consuming and unmanageable. This is where the 79Consulting team of experts can make the process simple and cost-effective for your business. We offer integration solutions to-and-from NetSuite using iPaaS tools such as Dell Boomi, Mulesoft and Celigo, along with the traditional custom scripting and CSV imports.
A few of the important factors to consider while choosing an integration type that will best suit your needs are:
Flexibility to perform data transformations
Data/input file size restrictions
Integration platforms offer 'drag and drop' functionality, thus making it easier to create integrations, whereas a custom integration will require extensive scripting expertise. The technical expertise required for creating CSV imports falls somewhere in between the two. Data transformation is vital to any ETL process, especially when dealing with systems that require changes in format in order to move data back and forth. Data transformation is easier to perform and manage when utilizing integration platforms, as well as in the case of custom integrations, based on scripting skills of the developer/user. CSV imports do not offer any kind of data transformation.
Below is a more detailed comparison of the three types of integrations: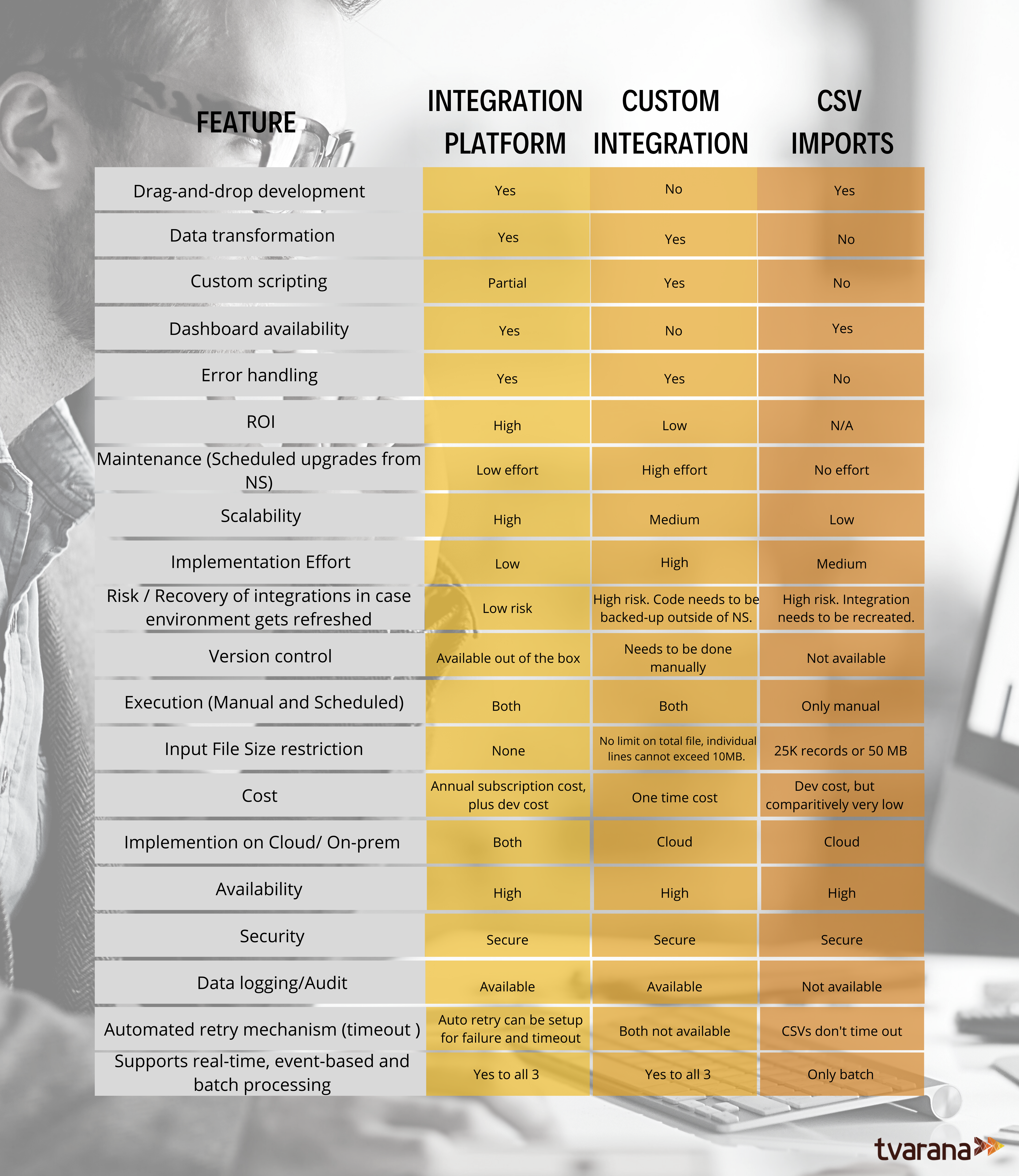 Choosing the right kind of integration solution depends on your business and its needs. Schedule a call with the 79Consulting team to find one that will work best.